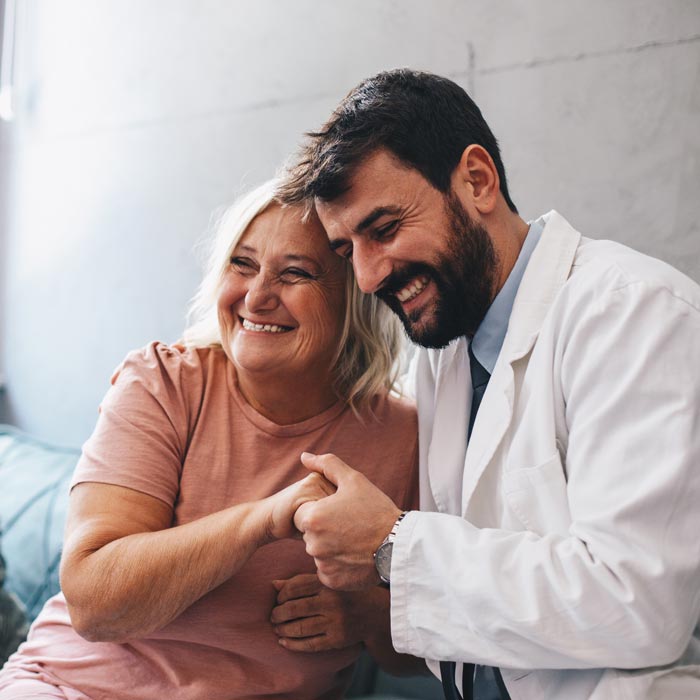 New Thinking for a Changing Healthcare Industry
The healthcare world changes with each passing year. It would be easy for practices to stay stuck in the same mindset. Unfortunately, static thinking results in patient dissatisfaction. GeneralHealth Group Inc has years of experience and a proven track record of solving problems for our clients. Every practice could use an infusion of new thinking. We're more than happy to help.
We Leverage Technology and Experience to Catapult You Forward
We believe that instituting net-zero healthcare principles and paperless processes is one of the best ways to increase profitability, cut costs, and provide better patient care. We have the resources to implement these ideas. In the first month after acquisition, we will have seamlessly integrated our core philosophies into your practices, giving you the benefit of the following:
---
We use predictive modeling to forecast what your patients might need. We also improve outcomes for those seeking ambulatory, home, or acute care. Our AI scribes can listen to patient-physician conversations and generate automatic notes.
---
Your practice might not have the time to provide continuous care. But some of your patients need it. We have programs to treat those with diabetes, hypertension, and obesity, completing a patient-centric care experience.
---
An inefficient clinical care practice will do more than inconvenience patients. It will also cost time and money. Fortunately, our team specializes in implementing patient flow and supply chain management practices that benefit everyone.
---
You have standards for every practitioner, nurse, and front-office worker in your facility. We augment your policies by instituting firm benchmarks that result in superior quality and patient experiences.