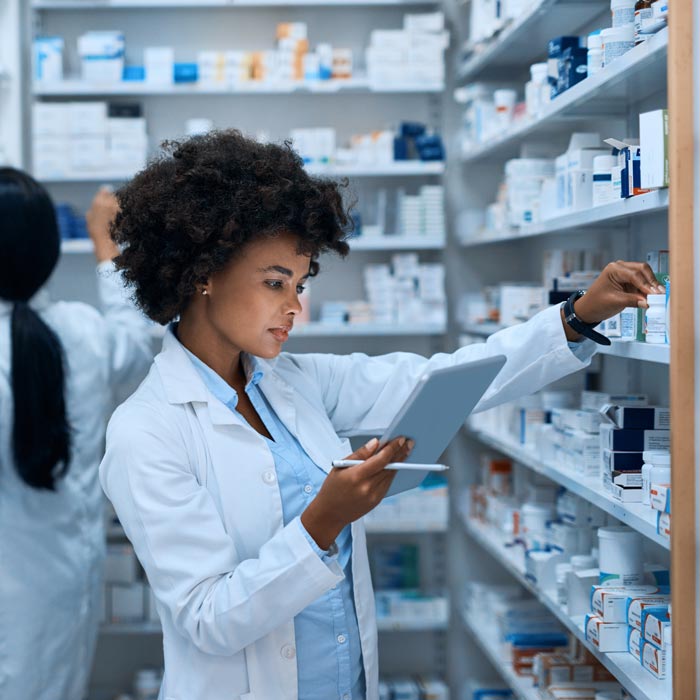 Allow Us to Transform Your Pharma Distribution Company
Your pharmaceutical manufacturing and distribution company places an irreplaceable role in the healthcare industry. Without you, patients don't get essential and lifesaving medications and doctors can't treat their patients effectively. Unfortunately, the distribution process is complicated and offers plenty of pitfalls. We provide pharmaceutical distribution solutions to help you efficiently get your products from the manufacturing facility to the patient's home.
Paperless Operations to Better Patient Outcomes, We Offer It All
Healthcare produces considerable emissions, and pharma distributors contribute heavily to the issue. We offer net-zero healthcare solutions. We save the environment and cut costs by eliminating unnecessary emissions throughout the distribution process. The benefits of our services include:
---
We believe pharma distribution is unnecessarily complex. So we specialize in delivering a better approach to our clients. Over the years, we have helped pharmaceutical companies provide crucial medications quicker and at reduced costs to pharmacies and patients.
---
Today, companies can leverage their status as green-friendly brands to enhance profits and attract new customers. The benefits of using our net-zero approach to healthcare go far beyond profits and the environment.
---
We are more than familiar with how the supply chain functions. Over the years, our leadership team has learned the weak points of pharma distribution and how to strengthen those spots to achieve maximum efficiency.
---
It might be hard to see the patient in the complicated supply chain. But they are there. Our primary goal is to create a better healthcare system for patients. By improving your practices, we take a giant step towards that goal.