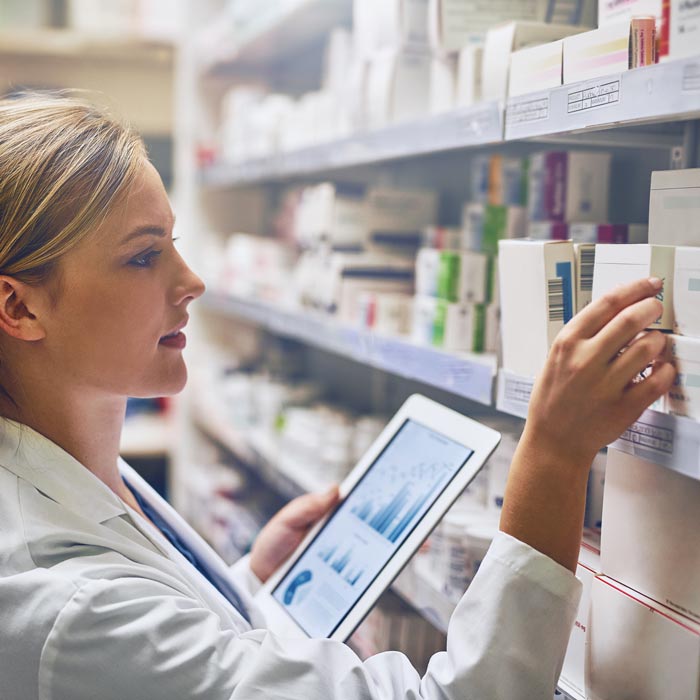 Using Technology to Drive Better Healthcare Results
GeneralHealthGroup provides intuitive and technology-driven solutions to common problems facing the pharma industry. By targeting every aspect of the healthcare value chain, our specialists implement strategies designed to cut costs and refocus on the patient. If your pharmaceutical company struggles to provide efficient services or stay ahead of the curve, we can help.
How We Use Intelligence to Revitalize Your Business
We specialize in net-zero healthcare. There are many benefits to incorporating a net-zero philosophy at your pharma company. But it is easier said than done. Fortunately, GeneralHealth Group Inc has a proven track record of implementing significant changes without disrupting business or patient satisfaction. You will enjoy the following:
---
We use artificial intelligence technology to verify medications, count pills, and maintain staff and product inventory. AI also helps dispense and administer drugs and allows for remote pharmaceutical services.
---
Bulk manufacturing is an essential practice that enables healthcare providers and pharmacies to provide better patient services. As a pharma company, you can more efficiently supply your clients.
---
Getting your medications and other products from your location to your clients is a challenge. It costs money and presents numerous difficulties that many companies struggle to overcome. We can fix that issue.
---
Patients want as much flexibility and convenience as possible. They don't want to have to call their pharmacist, and they don't want to jump hurdles. A functional mobile app makes ordering prescriptions a breeze.